Inhale, Aerosol, Recovery (Non Sequitur)

Vinyl LP + Digital album, 2019
Premiere via If-Only





Tracklist

A1. affection, simulacrum, glare (expectation)
A2. trust?, corrosion, reflection (apparition)
A3. gestalt, echo, vulnerable (ignis fatuus)
A4. activa, serum, climax(decompression)
A5. fluence, granulate, opaque (bio-neon)
B1. contact, escape, nitrogen (existenz)
B2. friction, spandex, response (extract)
B3. ideal, whirlpool, transfer (turbulence)
B4. stimulans, geist, vestiges (aluminium)
B5. access, expansion, axis(ozone gate)


Written & produced by luxxuryproblems
Mastered & cut by Rashad Becker at Dubplates & Mastering
Pictures by Manuel Sékou
Artwork by Tatjana Stürmer
mannequin of N°25 Uniseasoners by BLESS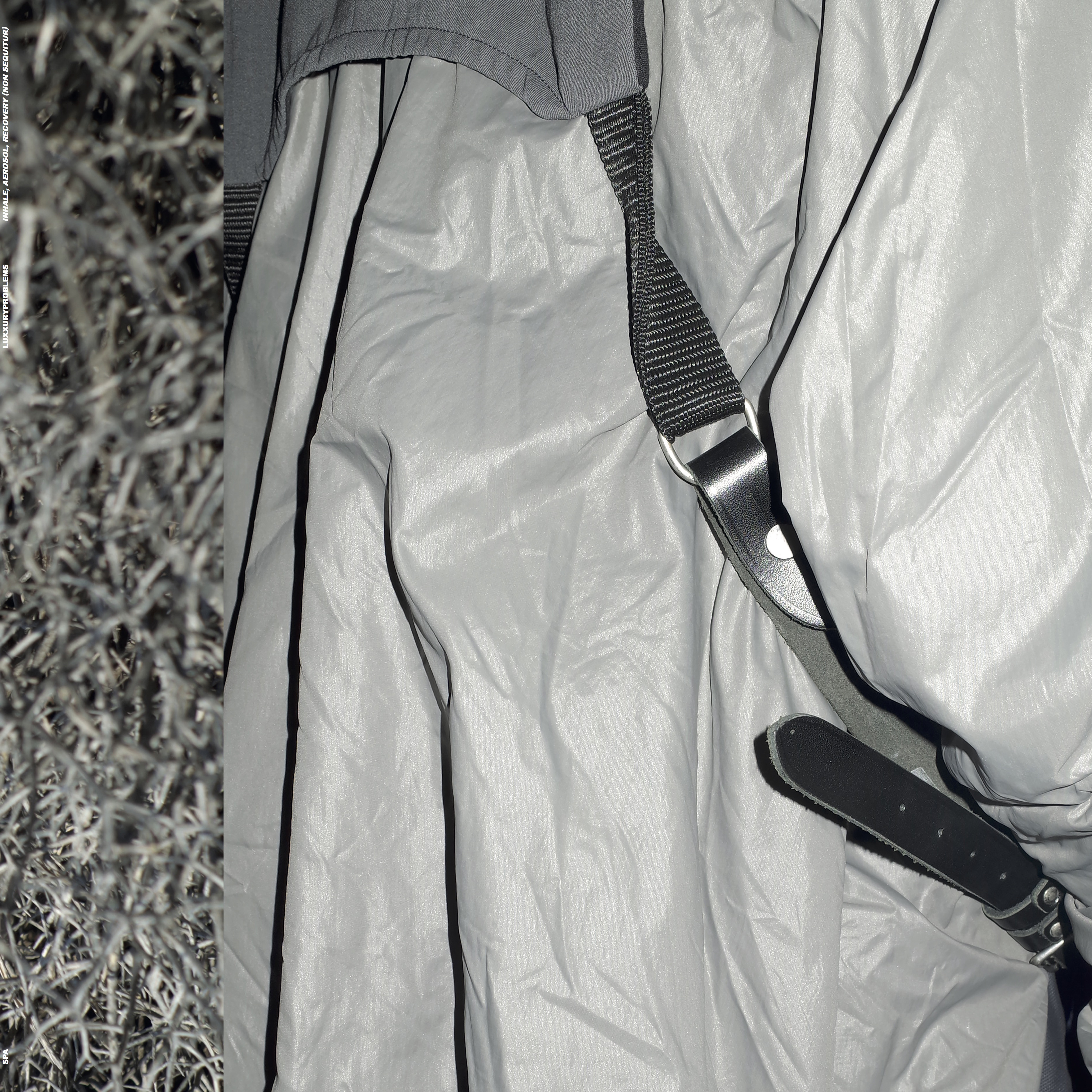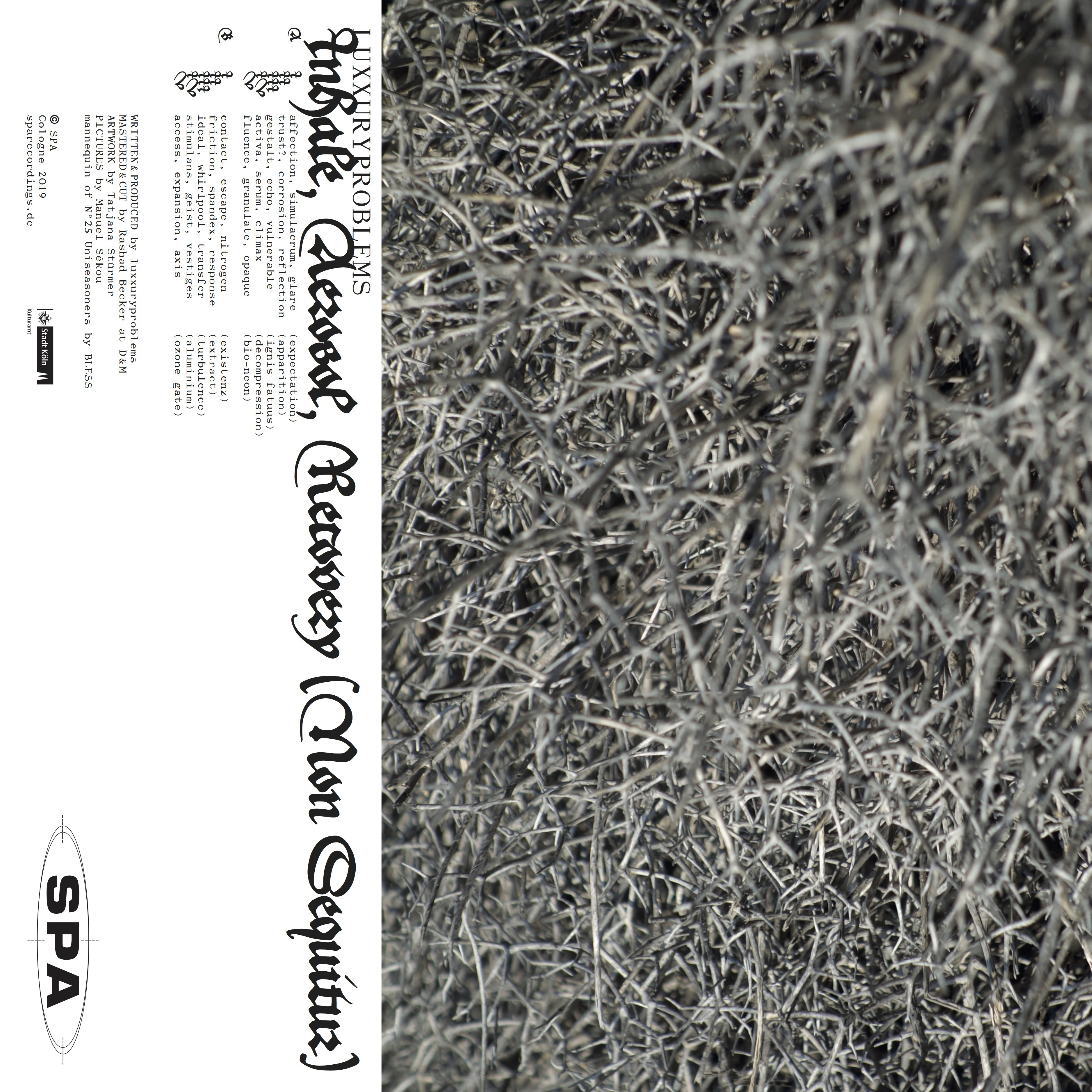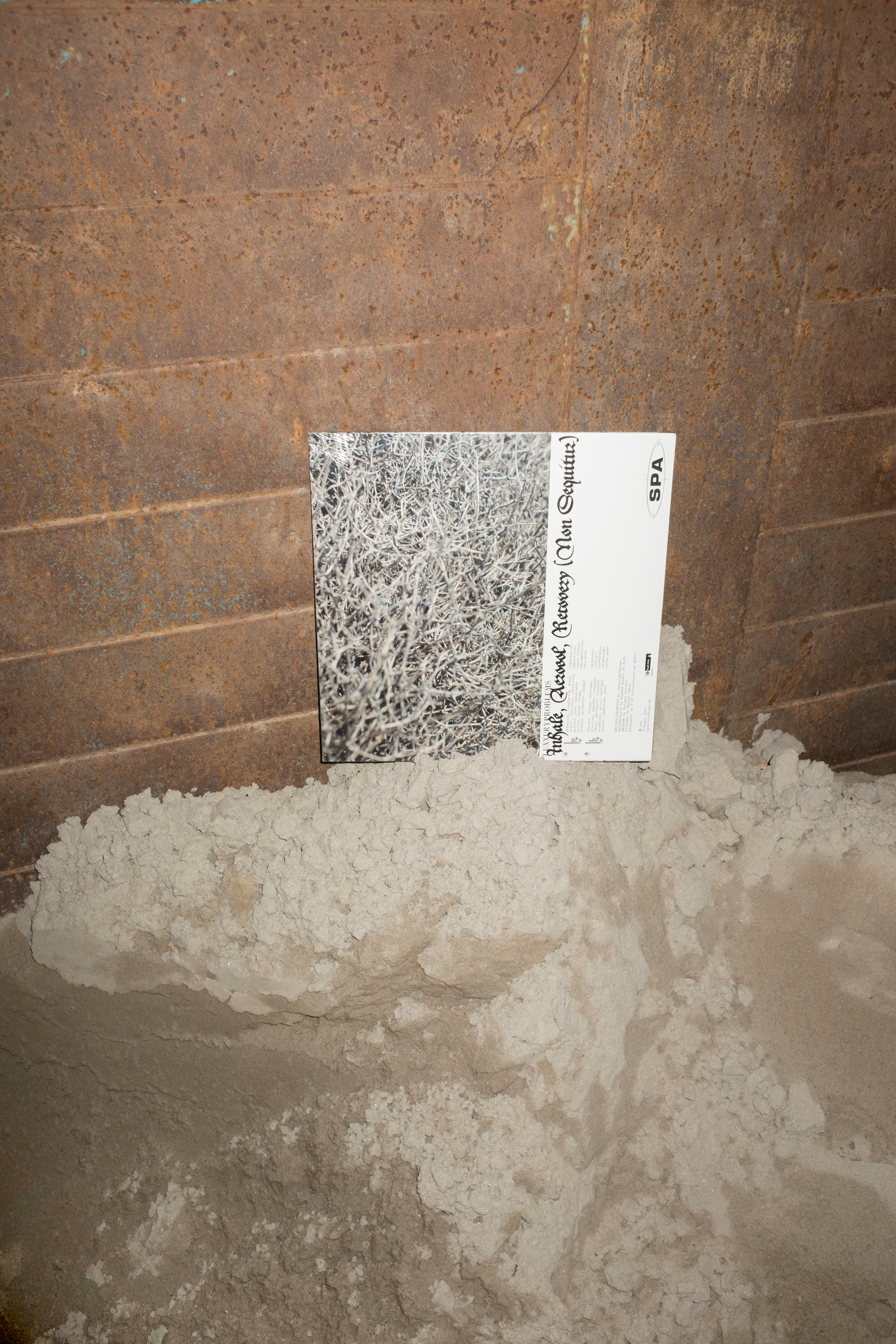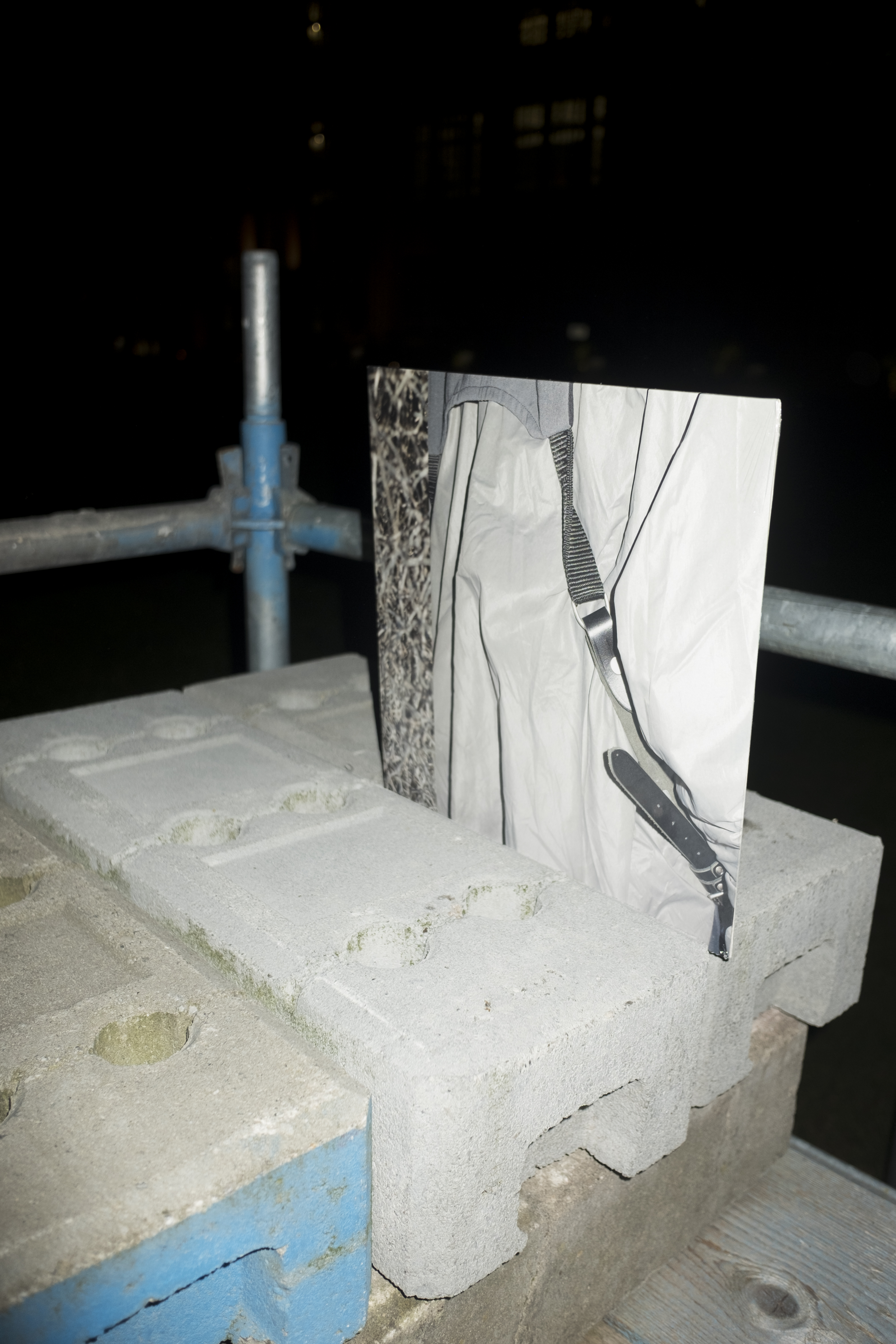 Release Info:
The first vinyl release on SPA recordings is at the same time the first full-length album on the freshly founded music label from Cologne. It provides a platform for luxxuryproblems aka Manuel Sékou, who already appeared on the compilation "safe needing attention", which marked the start of SPA in early 2019, with the track "environments (variations)". The album "Inhale, Aerosol, Recovery (Non Sequitur)" presents a cross-section of his musical work. The ten tracks quote and draw from a bunch of genres, such as bass music, trap, trance, industrial, as well as ambient and more abstract styles, and range from broken club hymns ("decompression") over heavy bass sketches ("extract") to ethereal soundscapes ("aluminium").
Each track negotiates associative imagery, driven by textures, samples and different styles of composition. Clusters of meaning, containers of expectations – moments of hectic that dissolve into passages of relief – blending energetic moments into fragments of thought. Vague references are drawn between sharp attentiveness and zoned out trance.
"Inhale, Aerosol, Recovery (Non Sequitur)" is an essay about the variety of (sensory) impacts and information overflow.
SPA002 is kindly supported by the culture department of the city of Cologne.
SPA was founded in 2018 in Cologne and is focusing on club music with a global perspective. The label is run by Salon des Amateurs resident Phillip Jondo, FRANCE '98 aka DJ Brom and Friday Dunard who put in their different musical backgrounds and influences together, ranging fromBaroque choir music to high definition experiences.
In their monthly show on NTS, the SPA founders reflect on current moods, play the labels' output and invite artists around them.